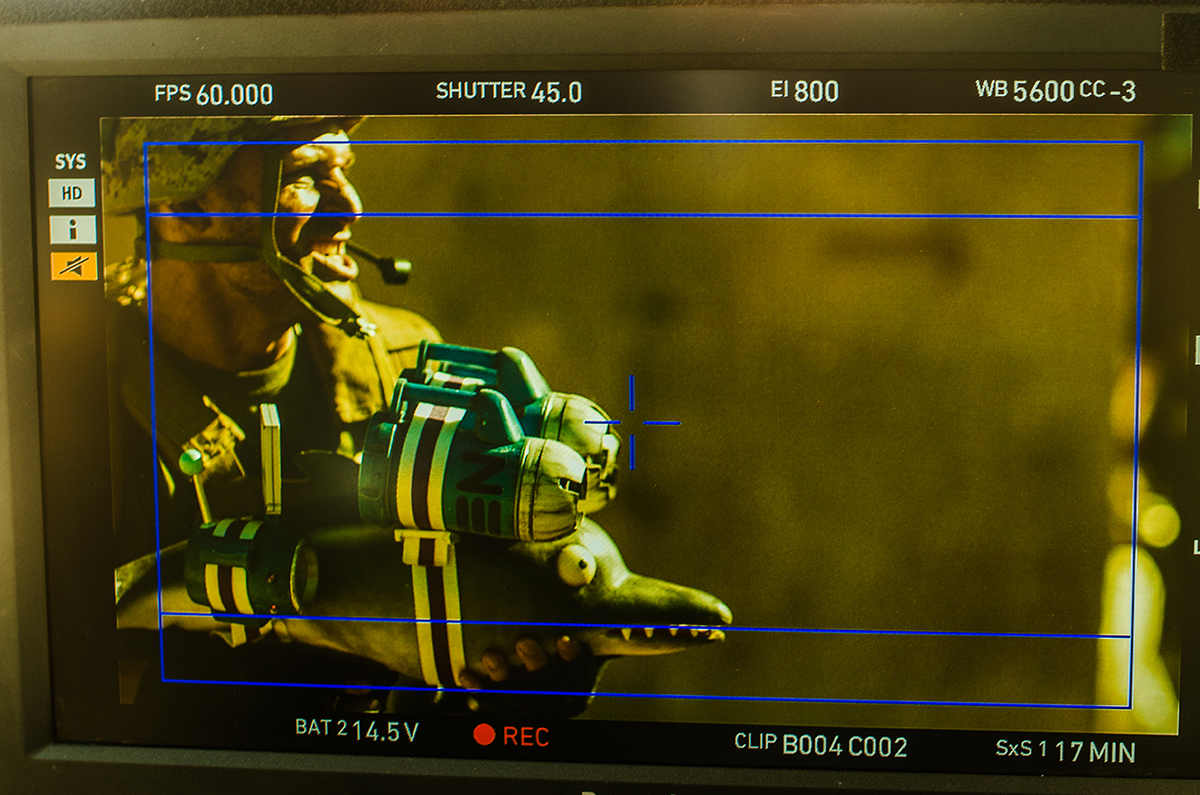 It's a gritty, war-torn village, situated in Awheckistan. The troops are hunkered down, taking enemy fire, rounds pinging into the walls and rubble. Suddenly our hero darts into frame, ready for action , wielding his…Dolphin Chum Gun?
"Where'd you get that?" Asks a fellow soldier. But our Hero doesn't have time to talk. He's here for the fishin'.
He stalks down the center of the town square, firing his weapon repeatedly until the bad guys are vanquished, the walls splattered with…fish guts?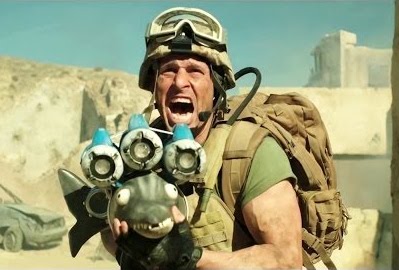 Plants vs Zombies (PvZ) is a bonafide hit on mobile and PC platforms, but creators Electronic Arts and Pop Cap took it to the next level by going for a full 3D rendered world and characters for PvZ: Garden Warfare, created for new consoles like the Xbox One. To help position it as a quirky alternative, instead of marketing their First Person Shooter game the same old way, they added a twist.
Starting off with the typical scenario and imagery of a military-based shooter, Director Cedric Nicolas-Troyan of Station Film changed the game by having our Hero reveal his powerful weapon, a crazy-looking Miniature Dolphin with Blast Cannons strapped to its back, one of the many selectable weapons in the new PvZ: Garden Warfare.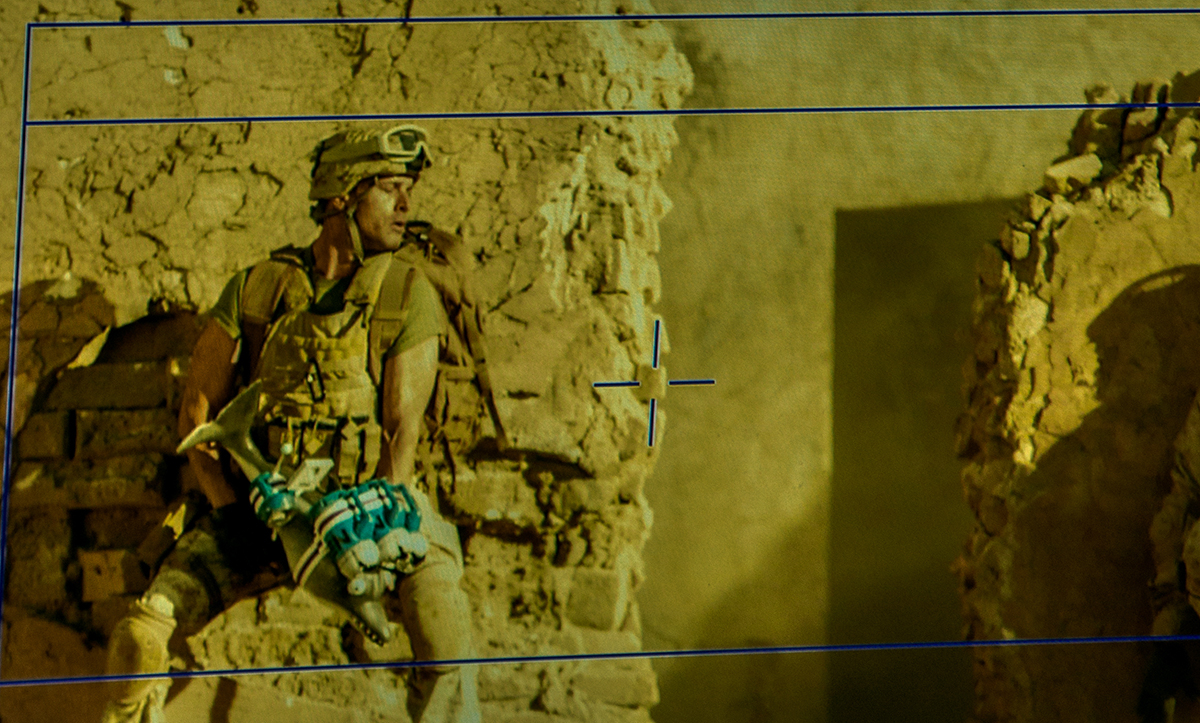 Having previously worked with Rick Lazzarini and The Character Shop on other crazy concept commercials (a man in the moon for Little Caesar's Pizza, ATV-riding Ventriloquist figures for California Lottery), Station Film put TCS up to another cool challenge. The gig was to reproduce, in tactile, tangible, put-it-in-your-hands-and-feel-it 3D, a replica of the bizarre Dolphin "Chum Gun" as depicted in the new video game. And then, actually make it shoot. Shoot actual Fish guts.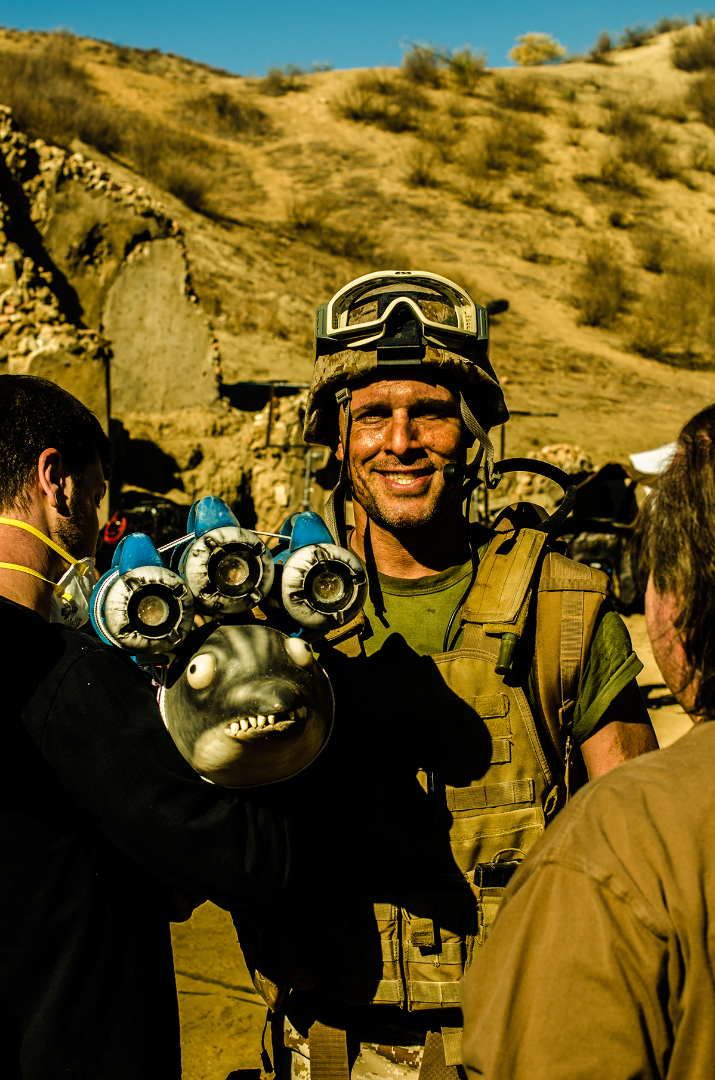 The build on the Chum Gun was especially fun because it involved Creature Creation, Traditional Model-Making, and Physical Effects. The Dolphin was sculpted in a plasteline clay, a silicone and fiberglass mold made, and then a silicone skinned replica cast and painted. Care was taken to ensure that the goofy -looking face was replicated, a very realistic skin texture provided, and that the tail had a natural "wobble" to it.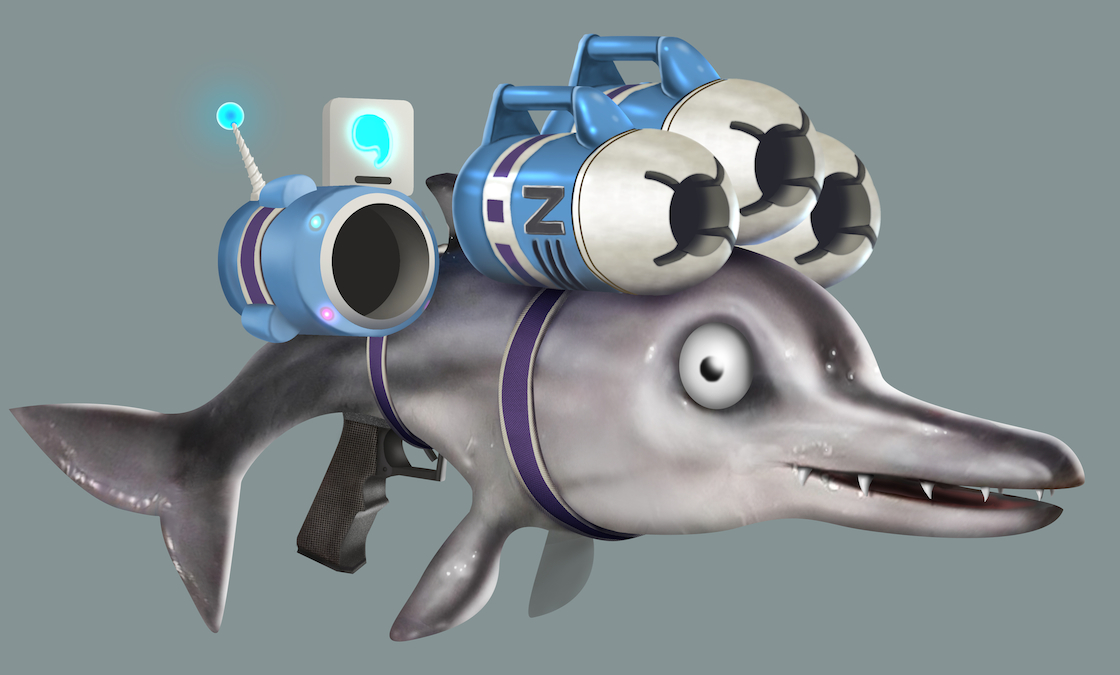 The Model Making came in the form of creating the Blast Cannons strapped to the back of the dolphin. Digital Maya files were provided of the in-game model, and those were printed out at the proper size, and then the assembly and kit-bashing, plastic work, machining, and electronics came together to replicate the Blast Chambers, Rangefinder, and Viewfinder or this weird-Tech gun. A kickass aged/abused paint job tied it all together and made it look battle-worn and authentic.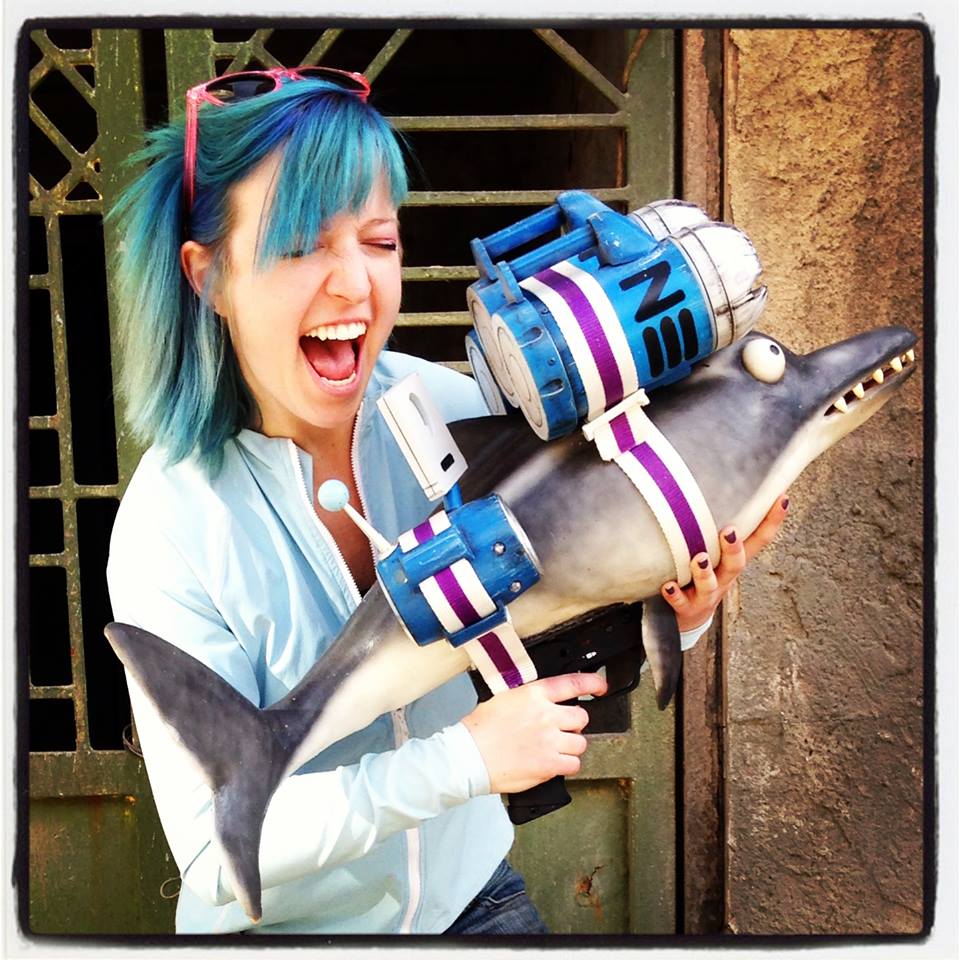 Finally, good old Practical Physical Effects came into play, as Lazzarini and the TCS crew experimented with different gasses, different pressures, delivery systems, solenoids, triggers, tube diameters, goo consistency, and heaps of fake fish bait, in order to come up with a splattering, 3-barrel explosion of Fish Chum, to be able to "cover the lens" in a running action shot. The propellant ended up being a blast of CO2, supplied by a small tank hidden in the actor's backpack, and an undetectable tube running down his arm to the pistol grip of the Dolphin Gun.
Put all together, the combined system worked flawlessly, and although 10 triple-rounds were prepared (and engineered for a super-quick changeover and replacement), it was the 2nd take that was perfect, one more for safety, and the Chum Gun was wrapped.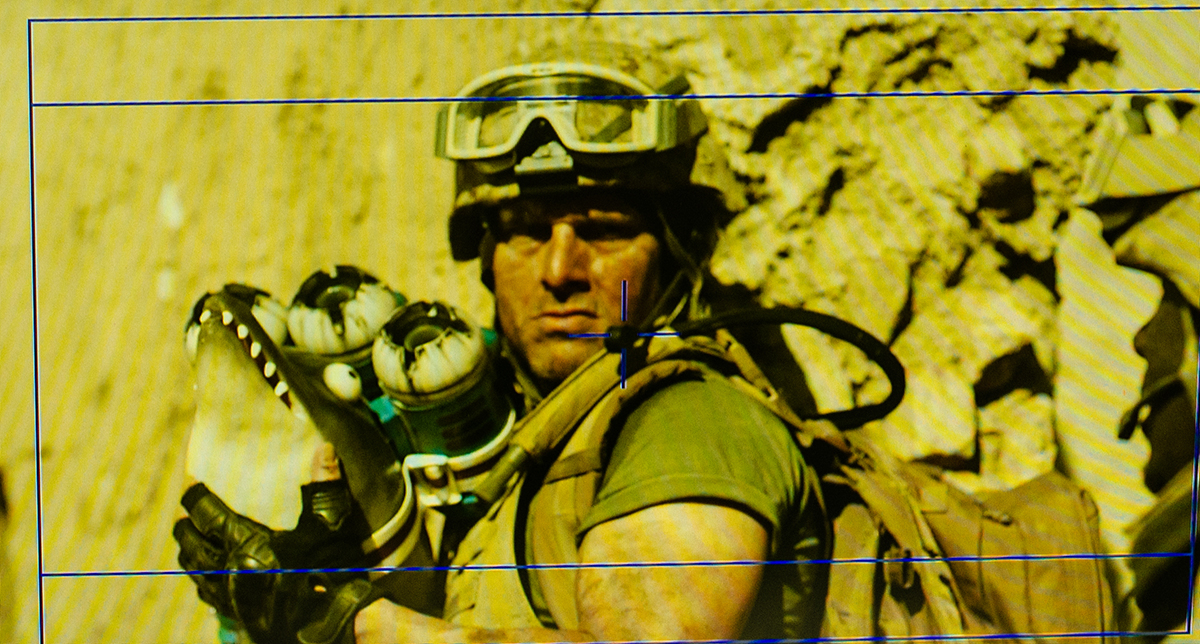 Check out the Live Action trailer featuring our Dolphin Chum gun here
Do you need a crazy custom prop for your next production? A creature?A puppet? A toy? A robot? A model? A Weapon?Something that shoots fish guts and looks like a Dolphin?
Call us here at The Character Shop. We can handle it!